View Full Site
Bill Bellamy Bio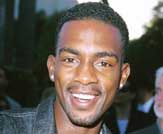 BILL BELLAMY
Date of Birth: April 7, 1965
Born in Newark, New Jersey, Bellamy soon decided comedy was his calling and used his experiences growing up in Newark when doing stand-up comedy in New York clubs like The Improv, The Comic Strip and The Comedy Store in Los Angeles.
Two years later, his performance was spotted by a couple of producers who quickly signed him up to guest star on Def Comedy Jam which led to appearances on Rascal's Comedy Hour, Arsenio Hall Show and eventually his own comedy special Booty Call.
For the next five years, he hosted the popular MTV Jams, and in the meantime, he landed a number of roles in feature films like Who's the Man and Joey Baker. Following his own series, The Billy Bellamy Show, he started to land starring roles on the big screen. Starting with Love Jones, he went on to star in How to Be a Player, Love Stinks and The Brothers.
While not in front of the camera, Bellamy returns to his first love, that of stand-up comedy in front of sold-out crowds across the United States. He is presently dating actress Kristen Baker.
Filmography:
Buying the Cow (2001)
The Brothers (2001)
Any Given Sunday (1999)
Love Stinks (1999)
How to Be a Player (1997)
Love Jones (1997)
Fled (1996)
Joey Breaker (1993)
Who's the Man? (1993)

<< back