View Full Site
Catherine O'Hara Bio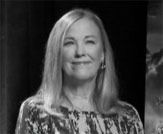 CATHERINE O'HARA
Date of Birth: March 4, 1954
Born in Toronto, Ontario, Catherine O'Hara got her start in television. The sister of critically acclaimed singer/songwriter Mary Margaret O'Hara, she found the spotlight early in her career, often seen on the Canadian Broadcasting Coorporation (CBC) in both films and commercials.
After waiting tables at the Second City comedy bar in Toronto, she managed to get the attention of the managers there and started performing. Three years later she appeared in the pilot episode of 1774, which was a show that had been developed by Second City. Although the show didn't fly, SCTV did, and she not only landed a spot, but remained on the show for the next three years. Along with acting, she wrote for the show - a talent that won her an Emmy. While performing with SCTV she worked alongside some of the funniest talent, including Martin Short, John Candy, Dan Aykroyd, Eugene Levy and Rick Moranis.
From SCTV she moved onto the big screen, and has appeared in several of the most notable comedy films of the past decade. Working mostly as a character actress, and not as the "star" has left the limelight just out of reach.
She joined her SCTV cast in the film The Last Polka which was a satire of Martin Scorese's The Last Waltz. The television movie led her to her next role in the dark comedy, After Hours.
In 1988 she landed one of her most memorable roles to date. The film was Beetlejuice, a dark comedy by Tim Burton that was a hit with audiences everywhere. In 1990, a year that brought her much success, she was seem in Dick Tracy as Warren Beatty's comic book brought to life, followed by Betsy's Wedding.
O'Hara's best screen assignment was as Macauley Culkin's self-involved, but ultimately super-protective mother in the two money-spinning Home Alone flicks of the 1990s.
After the two Home Alone films, she took a step back and worked on small films. She came back into the limelight with her voice in The Nightmare Before Christmas as the sweet natured Sally.
She has appeared in a variety of other films, most notably as Calamity Jane in Disney's Tall Tale and as Sheila in the independent sensation Waiting for Guffman. Soon after she landed a role in the Drew Barrymore summer flop, Home Fries (1998).
O'Hara has increased her resume by adding director to her resume. Including an episode of Dream On, O'Hara has directed an episode of Outer Limits and a short film called P.M.S. which she also co-starred and wrote.
In 2000, she was reunited with SCTV cast member Eugene Levy in Best In Show, which poked fun at the dog show industry, then they reunited again for A Mighty Wind (2003), playing the folk singing team Mitch & Mickey. O'Hara was inducted into Canada's Walk of Fame in 2007. In 2012, she really showed off her chops by voicing not one, but three characters for Tim Burton's Frankenweenie. O'Hara did the voice work for Mrs. Frankenstein, Weird Girl and the Gym Teacher. She most recently starred in the romantic comedy The Right Kind of Wrong(2013). >/p>
She is married to producer Bo Welch. They have two children together.
Filmography:
The Right Kind of Wrong (2013)
Frankenweenie (2012) (voice)
A Monster in Paris (2011) (voice)
Killers (2010)
Where the Wild Things Are (2009)
Away We Go (2009)
For Your Consideration (2006)
Penelope (2006)
Monster House (2006) (voice)
Over the Hedge (2006) (voice)
Chicken Little (2005) (voice)
Game 6 (2005)
Lemony Snicket's A Series of Unfortunate Events (2004)
Surviving Christmas (2004)
A Mighty Wind (2003)
Orange County (2002)
Speaking of Sex (2001)
Best in Show (2000)
The Life Before This (1999)
Home Fries (1998)
Pippi Longstocking (1997)
The Last of the High Kings (1996)
Waiting for Guffman (1996)
Tall Tale (1995)
A Simple Twist of Fate (1994)
Wyatt Earp (1994)
The Paper (1994)
The Nightmare Before Christmas (1993) (voice)
Home Alone 2: Lost in New York (1992)
There goes the Neighborhood (1992)
Home Alone (1990)
Betsy's Wedding (1990)
Dick Tracy (1990)
Little Vegas (1990)
Beetlejuice (1988)
Heartburn (1986)
After Hours (1985)
Rock & Rule (1983) (voice)
Nothing Personal (1980)
Double Negative (1980)

<< back