View Full Site
Charlie Day Bio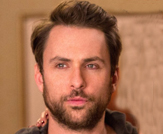 CHARLIE DAY
Date of Birth: February 9, 1976
Born in the Bronx, New York, Charlie Day began his acting career on stage. He played four years at the Williamstown Theatre Festival and went on to play the lead role in Dead End at the Huntington Theatre in Boston. Day's comedic talent has garnered him a worldwide following among critics and fans alike as an actor, writer and producer. He made his TV acting debut in 2000 on ABC's Mary and Rhoda starring Mary Tyler Moore.
Day had a recurring role on NBC's Third Watch from 2001 to 2004 and also a lead role in the FOX comedy Luis (2003). Other early television credits include guest appearances on ABC's Madigan Men, Comedy Central's Reno 911! and NBC's Law & Order.
In addition to starring as Charlie Kelly on It's Always Sunny in Philadelphia" since 2005, Day also serves as a writer and executive producer on the FX series, which he created in collaboration with friends Rob McElhenney and Glenn Howerton.
Day starred in the feature comedy Going the Distance alongside Drew Barrymore, Justin Long, Jason Sudeikis and Christina Applegate; and with Jason Bateman, Sudeikis, Jennifer Aniston and Colin Farrell in Horrible Bosses. He also lent his voice to Monsters University (2013), acted alongside Idris Elba and Charlie Hunnam in Guillermo del Toro's sci-fi film Pacific Rim (2013), and starred in the sequel Horrible Bosses 2 (2014).
His most recent credits include the ensemble drama The Hollars (2016) and the comedy Fist Fight (2017) opposite Ice Cube.
Filmography:
Pacific Rim: Uprising (2018)
Fist Fight (2017)
The Hollars (2016)
Vacation (2015)
Horrible Bosses 2 (2014)
The Lego Movie (2014)
Pacific Rim (2013)
Monsters University (2013)
Horrible Bosses (2011)
Going the Distance (2010)
Love Thy Neighbor (2005)
Campfire Stories (2001)
<< back