View Full Site
Hiroyuki Sanada Bio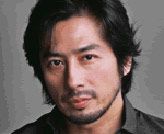 HIROYUKI SANADA


Date of Birth: October 12, 1960


Hiroyuki Sanada is an internationally renowned stage and screen actor. He has dazzled audiences around the world with his talent and versatility in such internationally acclaimed motion pictures as The Last Samurai, co-starring Tom Cruise, and Yoji Yamada's 2004 Oscar-nominated film, The Twilight Samurai and Sharaku, an official selection for the Cannes Film Festival in 1995. Sanada also starred in the original Japanese version of the modern horror-classic The Ring.


Sanada is also a celebrated stage actor in his home country of Japan as well as internationally. In 1986, Sanada starred in Romeo & Juliet, directed by legendary Kabuki actor Tamasaburo Bando. On the London stage, Sanada played the role of "Fool" in the Royal Shakespeare Company's millennium production of King Lear for which he was made a Member of the British Empire (MBE) by Queen Elizabeth II.


In 2005, Sanada starred in Chen Kaige's epic fantasy romance, Wu ji/The Promise, a role which required him to learn Mandarin phonetically. In 2005, Sanada made his English language film debut in The White Countess, a James Ivory film, opposite Ralph Fiennes and Natasha Richardson.


Sanada appeared in the science fiction adventure film Sunshine, directed by Danny Boyle and starring Cillian Murphy, Chris Evans and Michelle Yeoh. He also played the villain in Rush Hour 3 opposite Jackie Chan and Chris Tucker. Sanada reunited with James Ivory in 2007 for City Of Your Final Destiny in which he starred opposite Anthony Hopkins and acted in The Wolverine (2013) as well.
His latest credits include The Railway Man (2013), Bill Condon's mystery film Mr. Holmes (2015) with Ian McKellen, the animated hit Minions (2015) and the sci-fi thriller Life (2017) with Rebecca Ferguson, Jake Gyllenhaal and Ryan Reynolds.

Filmography:

Life (2017)
Minions (2015)
Mr. Holmes (2015)
47 Ronin (2013)
The Railway Man (2013)
The Wolverine (2013)
City of Your Final Destination (2007)
Speed Racer (2008)
Rush Hour 3 (2007)
Sunshine (2007)
Wu ji (2005)
The White Countess (2005)
Bôkoku no îgisu (2005)
The Last Samurai (2003)
Tasogare Seibei (2002)
Sukedachi-ya Sukeroku (2001)
Onmyoji (2001)
Minna no ie (2001)
Hatsukoi (2000)
Mayonaka made (1999)
Ringu 2 (1999)
Tadon to chikuwa (1998)
D-Zaka no satsujin jiken (1998)
Ringu (1998)
Rasen (1998)
Kinkyu yobidashi - Emâjenshî kôru (1995)
East Meets West (1995)
Sharaku (1995)
Chushingura gaiden yotsuya kaidan (1994)
Hero Interview (1994)
Kowagaru hitobito (1994)
Nemuranai machi - Shinjuku same (1993)
Bokura wa minna ikiteiru (1993)
Keisho sakazuki (1992)
Tugumi (1990)
Byôin e ikô (1990)
Rimeinzu: Utsukushiki yuusha-tachi (1990)
Docchini suruno (1989)
Kaitô Ruby (1988)
Hissatsu 4: Urami harashimasu (1987)
Wong ga jin si (1986)
Inujini sesi mono (1986)
Kamui no ken (1985)
Mahjong hôrôki (1984)
Kotaro makari-toru!
Irodori-gawa (1984)
Satomi hakken-den (1983)
Iga ninpocho (1982)
Kamata koshin-kyoku (1982)
Dotonborigawa (1982)
Hoero! Tekken (1982)
Long zhi ren zhe (1982)
Moeru yusha (1981)
Bôkensha kamikaze (1981)
Makai tensho (1981)
Ninja bugeicho momochi sandayu (1980)
Tonda kappuru (1980)
Sengoku jieitai (1979)
Sanada Yukimura no bouryaku (1979)
Uchu kara no messeji (1978)
Yagyu ichizoku no inbo (1978)
Chokugeki! Jigoku-ken (1974)
<< back