View Full Site
Jackie Chan Bio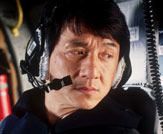 JACKIE CHAN
Date of Birth: April 7, 1954
Jackie Chan was born in Hong Kong to domestic servant parents who were so poverty stricken they offered to sell their newborn baby to the British doctor who delivered him. From the age of seven, Chan was enrolled in the Chinese Opera Research Institute where he trained for a career with the Peking Opera. He excelled in martial arts and acrobatics and began making films in his mid-teens.
By the time he was 20, Jackie Chan had already appeared in 25 productions, first as a stunt man and later as a star where he was billed as a successor to the legendary Bruce Lee. A huge star in Europe and Asia, Chan tried for years to penetrate the North American market with films such as The Big Brawl (1980). It wasn't until 1996's Rumble in the Bronx that he achieved his goal. He has since starred in hit films such as The Karate Kid (2010), Kung Fu Panda 3 (2016) and The Nut Job 2: Nutty By Nature (2017).
Jackie is known for some of the most elaborate sight gags in the martial arts film industry, earning him a reputation as the Buster Keaton of kung-fu. He also performs all of his own stunts, meaning he's broken pretty much every bone in his body at least once.
Jackie has been married to Feng-Jiao Lin since 1982. They have a son, Jaycee, together.
Filmography:
The LEGO Ninjago Movie (2017)
The Nut Job 2: Nutty By Nature (2017)
Kung Fu Panda 3 (2016)
Skiptrace (2016)
Dragon Blade (2015)
As the Light Goes Out (2014)
Police Story (2013)
Personal Tailor (2013)
Chinese Zodiac (2012)
1911 (2011)
Kung Fu Panda 2 (2011)
The Karate Kid (2010)
The Spy Next Door (2010)
Jian guo da ye (2009)
San suk si gin (2009)
Little Big Soldier (2009)
The Forbidden Kingdom (2008)
Kung Fu Panda (2008) (voice)
Rush Hour 3 (2007)
Baby (2006)
The Myth (2005)
New Police Story (2004)
The Huadu Chronicles: Blade of the Rose (2004)
Around the World in 80 Days (2004)
The Medallion (2003)
Shanghai Knights (2003)
The Tuxedo (2002)
The Accidental Spy (2002)
Rush Hour 2 (2001)
Shanghai Noon (2000)
Gen-X Cops (1999)
Jackie Chan: My Stunts (1999) (V)
The King of Comedy (1999)
Gorgeous (1999)
Hong Kong Face-Off (1998) (V)
Rush Hour (1998)
Who Am I? (1998)
An Alan Smithee Film: Burn Hollywood Burn (1997)
Mr. Nice Guy (1998)
Jackie Chan's First Strike (1996)
Rumble in the Bronx (1996)
Crime Story (1993)
Supercop (1992)
Dragons Forever (1988)
Project A: Part 2 (1987)
The Armor of God (1986)
Half a Loaf of Kung Fu (1985)
Heart of a Dragon (1985)
Jackie Chan's Police Force (1985)
New Fist of Fury (1985)
Protector (1985)
Eagle's Shadow (1984)
Project A (1983)
Dragon Lord (1982)
The Big Brawl (1980)
Young Master (1980)
Young Tiger (1980)
Hand of Death (1975)

<< back