View Full Site
John Cho Bio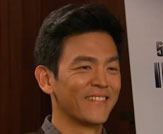 JOHN CHO
Date of Birth: June 16, 1972
Born in Seoul, South Korea, John Cho was raised in Los Angeles and graduated from the University of California at Berkeley with a Degree in English/Literature. One of his first acting jobs was a role in the small budget film, Shopping for Fangs (1997). Soon after, he made guest appearances on TV series such as Boston Common, Felicity and Charmed.
His first role in a major motion picture was as Aide #3 in Wag the Dog (1997), starring Dustin Hoffman and Robert De Niro. Roles in films such as American Beauty (1999), The Flintstones in Viva Rock Vegas (2000) and American Pie 2 (2001) followed, and in 2001 he landed the recurring part of Chau Presley in the WB sitcom, Off Centre, which lasted for two seasons.
Work in features continued, playing Dustin Wong in Big Fat Liar and reprising his role as John in the third American Pie installment, American Wedding (2003). Cho won his first starring role in a wide release as Harold in New Line Cinema's Harold & Kumar go to White Castle (2004). Although the film takes place in New Jersey, it was filmed in and around Toronto, Ontario, featuring cameos from stars such as Anthony Anderson, Ethan Embry, Jamie Kennedy and Neil Patrick Harris. The film was such a big hit at the box office that two sequels have been made—Harold & Kumar Escape from Guantanamo Bay (2008) and A Very Harold & Kumar 3D Christmas (2011). Cho has also played the lead role of Larry Finkelstein in the comedy See This Movie (2004) and Lt. Hikaru Sulu in Star Trek (2009), plus a supporting role in the 2012 remake of Total Recall.
Cho can most recently be seen in sci-fi thriller Caller ID: Entity (2016), as well as the coming-of-age comedy Get a Job (2016). He is also reprising his role as Sulu in the sequel Star Trek Beyond (2016).
When not acting, John keeps busy as the lead singer for the Los Angeles band "Left of Zed."
Filmography:
Gemini (2017)
Literally Right Before Aaron (2017)
Star Trek Beyond (2016)
Get a Job (2016)
Caller ID: Entity (2016)
Grandma (2015)
Zipper (2015)
The Tale of the Princess Kaguya (2013)
That Burning Feeling (2013)
Star Trek Into Darkness (2013)
Identity Thief (2013)
Total Recall (2012)
American Reunion (2012)
A Very Harold & Kumar 3D Christmas (2011)
Caller ID (2010)
Saint John of Las Vegas (2009)
Star Trek (2009)
Nick and Norah's Infinite Playlist (2008)
Harold & Kumar Escape from Guantanamo Bay (2008)
The Air I Breathe (2007)
West 32nd (2007)
Smiley Face (2007)
American Dreamz (2006)
Bickford Shmeckler's Cool Ideas (2006)
Bam Bam and Celeste (2005)
In Good Company (2004)
Harold & Kumar Go to White Castle (2004)
See This Movie (2004)
American Wedding (2003)
Solaris (2002)
Big Fat Liar (2002)
Better Luck Tomorrow (2002)
American Pie 2 (2001)
Evolution (2001)
Pavilion of Women (2001)
Down to Earth (2001)
Delivering Milo (2001)
The Flintstones in Viva Rock Vegas (2000)
American Beauty (1999)
Bowfinger (1999)
American Pie (1999)
Yellow (1998)
Wag the Dog (1997)
Shopping for Fangs (1997)
<< back