View Full Site
Victor Garber Bio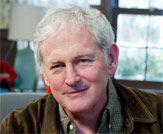 VICTOR GARBER
Date of Birth: March 16, 1949
Canadian born actor and singer Victor Garber grew up in London, Ontario where he began acting at the age of nine with a local children's theater group. At the age of 16, he studied at the University of Toronto's Hart House.
His first television appearance was on CBC's Paradise Lost. Soon after, he landed the leading role as Jesus in the Toronto production of Godspell alongside Martin Short and Andrea Martin. Victor's performance was so impressive that he was cast in the same role for the musical film adaptation (1973). Garber has had a successful stage career, appearing in plays such as Wiseguys, Arcadia, and Sweeney Todd. He has been nominated four times at the Tony Awards for his performances in Damn Yankees, Lend Me a Tenor, Deathtrap and Little Me.
In addition to his stage career, Victor has an impressive list of television and film credits, having appeared in series such as E.N.G., Justice, ReGenesis, Eli Stone, Glee and Flashpoint. His most notable television role was as Jack Bristow on ABC's Alias for which he earned three Emmy nominations. On the big screen, his most memorable role was in James Cameron's Titanic as Thomas Andrews, the ship's chief architect. Victor has also appeared on screen in Sleepless in Seattle (1993) opposite Tom Hanks and Meg Ryan; The First Wives Club (1996) starring Diane Keaton, Goldie Hawn, and Bette Midler; Legally Blonde (2001) with Reese Witherspoon; Tuck Everlasting (2002) playing Alexis Bledel's stern father and You Again (2010) starring Kristen Bell.
Victor played a role in the Canadian film Moving Day (2012), which also stars Gabriel Hogan and Will Sasso. More recently, he starred in Self/less (2015).
Victor, who is openly gay, is in a long-term relationship with Canadian artist Raineer Andreesen. They live in Greenwich Village in New York.
Filmography:
Big Game (2015)
Self/less (2015)
I'll Follow You Down (2014)
Argo (2012)
Moving Day (2012)
The Entitled (2011)
Kung Fu Panda 2 (2011) (voice)
Take Me Home (2011)
You Again (2010)
The Town (2010)
Milk (2008)
Tuck Everlasting (2002)
Home Room (2002)
Legally Blonde (2001)
Boys Briefs (1999)
External Affairs (1999)
How Stella Got her Groove Back (1998)
Titanic (1997)
The First Wives Club (1996)
Jeffrey (1995)
Kleptomania (1995)
Mixed Nuts (1994)
Exotica (1994)
Sleepless in Seattle (1993)
Life with Mikey (1993)
Singles (1992)
Light Sleeper (1992)
I'll Never Get to Heaven (1992)
The Legendary Life of Ernest Hemmingway (1988)
Monkeys in the Attic (1974)
Godspell (1973)
<< back